Data is now an essential factor for developing operational efficiency, finding new growth drivers, improving customer knowledge, and all within an increasingly demanding regulatory framework. Your challenges are connected to your maturity in data usage: making the proper choices for starting up, creating organisation and activating models, and for the most advanced, taking advantage of successful investments.
Business expertise/Missions
1. DATA MANAGEMENT
Data mapping
Identify your assets by helping you to take inventory of the data and qualify it: reliability, use, updating principle, distribution.
Identify the unused external sources.
Data governance
Optimise the data acquisition, reliability and distribution processes.
Structure the data. Co-construct and guide the definition and design of your data management platforms.
GDPR compliance
Identify risky data and processing, perform impact analyses (PAI), draft and manage the compliance road map.
Conduct legal and security analyses through our partners.
2. DATA ANALYSIS
Analytics
Help you model the data usage algorithms. Measure the results. Optimise your processing iteratively.
Implement predictive analyses.
Activation & industrialisation
Assist you with data analysis architecture and platform implementation. Automate data usage processing. Translate analysis findings into business tools and processes.
Performance measurements
Guide and boost your performance, create better internal communication through co-constructed, relevant dashboards and reporting.
3. DATA TRANSFORMATION
Definition of usage
Assist you in identifying the business uses through experimental analyses of data samples (on our platforms).
Record business opportunities/needs and translate them into usage principles.
Road map
Prioritise the data usage implementation Define the organisation and methods to be implemented. Formalise the methodology and project plan up to industrialisation.
Trajectory guidance
Steer the implementation of the road map Engage your employees in the transformation Choose the right tools. Secure and prepare data.
Confirm usages through trials.
CONSULTING – GUIDANCE – OWNERSHIP ASSISTANCE – CHANGE MANAGEMENT
Our experts
Main references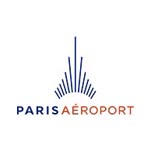 DATA USAGE & ROAD MAP
Data enhancement: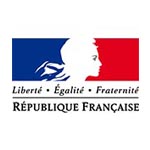 Data mapping, definition of usages to improve customer knowledge, drafting of the road map, validating the trajectory.
Road map to improve customer understanding
Raising awareness among the management and employees
ROAD MAP & TRIALS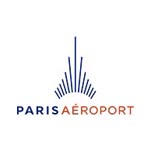 Data usage of airline passengers to protect against fraud and security breaches:
Management of road map, assistance with tool implementation, analysis of results and optimisation recommendations.
Improved security
Trials on the solution before generalisation
ANALYTICS
Algorithms and optimisation: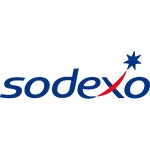 Execution of data analyses on a AXYS platform, definition of algorithms, assistance with the platform implementation for industrialisation purposes.
New customer services
Optimisation of the customer details/experience
PERFORMANCE MEASUREMENTS
Efficiency measurements of internal processes:
Data acquisition, database modelling, definition of steering indicators, dashboard creation.
Performance of Shared Services Centres
Selected tools: Software Table
Learn about the Axys' other core businesses


FINANCE
The Finance function determines the effectiveness and the speed of the transformation programmes…

Learn more


DIGITAL – MARKETING & COMMERCE
After a decade-long learning process, businesses have now acquired a certain digital maturity…

Learn more


CHANGE
Every business faces a similar challenge: developing skills and organisations to adapt to their markets…

Learn more


PURCHASING
The Purchasing function has shifted from a gatekeeper position overseeing cost management to a position…

Learn more